[dropcaps]O[/dropcaps]ur mission at Ness Auto Sales and Service is simple: we want our professionally trained technicians to use the best parts to get your vehicle running right the first time.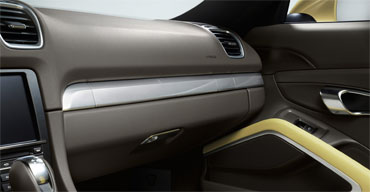 We've been in this business long enough to know that cutting corners when it comes to quality auto repair is not the way to get things done. Why take your vehicle anywhere else? With over 100 years of combined automobile experience between our professionally trained technicians, you can trust your vehicle in our hands.
Ness Auto Sales and Service has all of the convenience of a big business, while still being family owned and having that personal touch. We offer services such as: free loaner cars while your vehicle is being serviced, convenient drop-off or pick-up services in the Lodi area, quick oil changes while you wait, and so much more!
Stop in today to meet our friendly and knowledgeable staff at 910 N Main St, Lodi WI 53555.
Where you get more for less at Ness!
[progress_bar filled="100%"]Auto Repair[/progress_bar][progress_bar]Tire Needs[/progress_bar][progress_bar filled="80%"]Used Car Sales[/progress_bar]
[testimonials][testimonial_quote name="Patrick and Melody Karls"]This was the fifth vehicle that our family purchased through Ness, very happy with everything![/testimonial_quote][testimonial_quote name="Tom"]Fine team at Ness Automotive. Enjoyable experience with Brian and Craig. Honest and trustworthy! Thank you all.[/testimonial_quote][testimonial_quote name="Marilyn Pribbenow"]I appreciate the friendly attitude of everyone, the prompt service, and that I can trust your work and opinion on all matters.[/testimonial_quote][testimonial_quote name="Greg Miller"]Your people were pleasant to work with, knowledgeable and helpful. Your people and facilities make a good first impression![/testimonial_quote][testimonial_quote name="Audrey Jewell"]I was very pleased with this transaction. It was above and beyond! Thank you so much![/testimonial_quote][/testimonials]
[recent_posts_scroller foo="3″]
[auto_google_map latitude="43.65″ longitude="-79.38″ zoom="8″ scrolling="false" directions_button="true" map_style="JTVCJTdCJTIyZmVhdHVyZVR5cGUlMjIlM0ElMjJsYW5kc2NhcGUlMjIlMkMlMjJlbGVtZW50VHlwZSUyMiUzQSUyMmxhYmVscyUyMiUyQyUyMnN0eWxlcnMlMjIlM0ElNUIlN0IlMjJ2aXNpYmlsaXR5JTIyJTNBJTIyb2ZmJTIyJTdEJTVEJTdEJTJDJTdCJTIyZmVhdHVyZVR5cGUlMjIlM0ElMjJ0cmFuc2l0JTIyJTJDJTIyZWxlbWVudFR5cGUlMjIlM0ElMjJsYWJlbHMlMjIlMkMlMjJzdHlsZXJzJTIyJTNBJTVCJTdCJTIydmlzaWJpbGl0eSUyMiUzQSUyMm9mZiUyMiU3RCU1RCU3RCUyQyU3QiUyMmZlYXR1cmVUeXBlJTIyJTNBJTIycG9pJTIyJTJDJTIyZWxlbWVudFR5cGUlMjIlM0ElMjJsYWJlbHMlMjIlMkMlMjJzdHlsZXJzJTIyJTNBJTVCJTdCJTIydmlzaWJpbGl0eSUyMiUzQSUyMm9mZiUyMiU3RCU1RCU3RCUyQyU3QiUyMmZlYXR1cmVUeXBlJTIyJTNBJTIyd2F0ZXIlMjIlMkMlMjJlbGVtZW50VHlwZSUyMiUzQSUyMmxhYmVscyUyMiUyQyUyMnN0eWxlcnMlMjIlM0ElNUIlN0IlMjJ2aXNpYmlsaXR5JTIyJTNBJTIyb2ZmJTIyJTdEJTVEJTdEJTJDJTdCJTIyZmVhdHVyZVR5cGUlMjIlM0ElMjJyb2FkJTIyJTJDJTIyZWxlbWVudFR5cGUlMjIlM0ElMjJsYWJlbHMuaWNvbiUyMiUyQyUyMnN0eWxlcnMlMjIlM0ElNUIlN0IlMjJ2aXNpYmlsaXR5JTIyJTNBJTIyb2ZmJTIyJTdEJTVEJTdEJTJDJTdCJTIyc3R5bGVycyUyMiUzQSU1QiU3QiUyMmh1ZSUyMiUzQSUyMiUyM0YwRjBGMCUyMiU3RCUyQyU3QiUyMnNhdHVyYXRpb24lMjIlM0EtMTAwJTdEJTJDJTdCJTIyZ2FtbWElMjIlM0EyLjE1JTdEJTJDJTdCJTIybGlnaHRuZXNzJTIyJTNBMTIlN0QlNUQlN0QlMkMlN0IlMjJmZWF0dXJlVHlwZSUyMiUzQSUyMnJvYWQlMjIlMkMlMjJlbGVtZW50VHlwZSUyMiUzQSUyMmxhYmVscy50ZXh0LmZpbGwlMjIlMkMlMjJzdHlsZXJzJTIyJTNBJTVCJTdCJTIydmlzaWJpbGl0eSUyMiUzQSUyMm9uJTIyJTdEJTJDJTdCJTIybGlnaHRuZXNzJTIyJTNBMjQlN0QlNUQlN0QlMkMlN0IlMjJmZWF0dXJlVHlwZSUyMiUzQSUyMnJvYWQlMjIlMkMlMjJlbGVtZW50VHlwZSUyMiUzQSUyMmdlb21ldHJ5JTIyJTJDJTIyc3R5bGVycyUyMiUzQSU1QiU3QiUyMmxpZ2h0bmVzcyUyMiUzQTU3JTdEJTVEJTdEJTVE"]